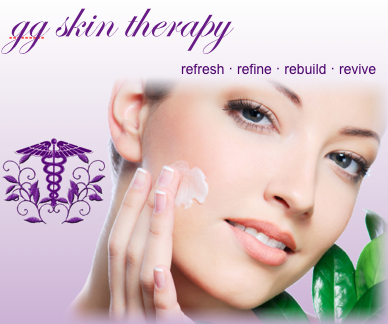 THIS MONTH'S SPECIALS:
Happy Mother's Day!!
For all you mothers, mothers-to-be, or daughters who want to give something special to your mother, I am offering a relaxing, hydrating facial with a Raspberry/Peach Enzyme and Vanilla/Clove Mask! Guaranteed to make your skin soft and hydrated, This hour-long facial is good for all thirsty skin types and comes complete with scalp, neck, arm & hand massage.
Just $50.00 for the Month of May.
Microdermabrasion Facial
Exfoliate & hydrate that winter skin to health for spring with this Microderm Facial. Includes cleansing with Lira's Exfoliating Cleanser, a full microderm treatment, Hydrating Mask & scalp massage, hydrating serums and SPF. At $75.00 how can you refuse?
NEW! Lipo-Laser for Fat Reduction!
Using Low-Diode Laser technology, this machine shrinks the fat cells and then naturally is eliminated through the bodies lymphatic system. Absolutely no pain, no surgery & no down-time! With appropriate water consumption and healthy diet, you can loose up to 5 inches per area. A series of 8-10 30 minute treatments are recommended. Normally $600.00 for 8 sessions, this introductory offer is only $490.00 for the month of May. Please call for more info.
Book your appointment online today! Or call (505) 720-0218.
Home
GG Skin Therapy: 11005 Spain Rd. NE, Suite #20, Albuquerque, NM 87111 (operating inside the Spain Professional Building).

If you are like many of our clients, you're looking for more than just a "nice, relaxing" Albuquerque facial. What you really want is to transform your skin.

At GG Skin Therapy, located in the Spain Professional Building at 11005 Spain Rd. NE, Ste. #20, it is our goal for you to not only have a great treatment experience, but we are committed to helping you gain the healthy, long lasting results you've come to receive for your skin.

Take a moment to imagine what it would be like to literally fall in love with your skin...how fresh and vibrant it looks, how smooth it feels, and how confident and relaxed you feel when you walk out the door after a facial treatment at GG Skin Therapy.
The Truth About Your Skin Care
Any expert will agree that your skin is as unique as you are!

Chances are, you've invested a lot of time, effort and money into getting the beautiful skin you really desire. When it comes to getting clearer, healthier, younger looking skin, you may have experienced challenges…especially if you are using the wrong type of treatments or products for your skin.
That's where an Albuquerque Facial at GG Skin Therapy can help you.
Our knowledge and expertise ensures that our clients enjoy the feeling of freshness and rejuvenation to both skin and body, and most importantly beautifying results. GG Skin Therapy has treated many different skin conditions. Through continuous education and applying cutting-edge treatments in the facial skin care industry, we have mastered the treatment of dehydrated, sensitive, oily, acne, and ethnic skin types. Our Albuquerque Facial treatments are customized specifically for your unique skin type needs.

It's important to us and to our clients that our Albuquerque Facial and our skin care products are not only healthy for the skin, but for overall health and wellbeing, as well. Because of the uniqueness of your skin, we understand that there is not a one-size fits all solution to achieving optimal skin health. Therefore, we like to give our clients samples to "try before you buy"... to make sure they will work for you.

To learn more about our healthy, paraben-free, age-defying skin products, visit our product page here.
How Incredible Would You Feel With New Skin?
Many of our clients come to us seeking to erase years of skin damage from the sun or aging. If you're like them, you may have age spots, also referred to as pigmentation, dark spots or brown spots. Our Albuquerque Facial treatments are the perfect place to begin with starting anew to achieve younger, healthier skin. Maybe you don't have aging spots, but you have undesired wrinkles or sagging. We can help you with this, too. Our Anti-Aging Gold & Caviar Facial is the optimal solution to rejuvenate and renew aging skin. Your skin will look and feel softer, smoother and younger!
No One Wants To Live Their Life With Acne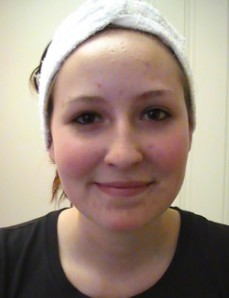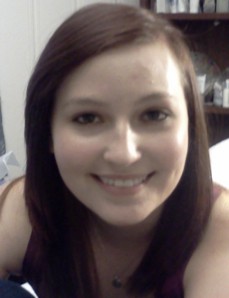 If you are fighting Acne, the Albuquerque Facial Treatment for Acne is the solution for you. We know what it's like to be an adult and have people stare at your acne, and not YOU. No one wants to feel unattractive or uncomfortable in their own skin. Many of our clients come to us feeling sick and tired fighting the acne battle...jumping from one "great acne treatment" or product to the next, and then being let down with little to no results. If this sounds like you, let us encourage you that we can help you finally win the fight against your acne, with our Albuquerque Acne Facial Series and healing facial products.
Schedule a FREE consultation with us today so that together we can control your acne, prevent acne bacteria from coming back, and get you moving on with your life feeling confident and beautiful.
Wondering If Our Treatments Will Work For You?
If you're ready to take charge of your life and your skin care, we encourage you to take the next step and schedule a FREE consultation with us! You're welcome to call us at (505) 720-0218, or you can choose the best time that works for you using our online scheduler.
Albuquerque Facial